Syndicate
Syndicate is one of the Twitch channels with over 1.2 million followers second only to the Justin tv account. Syndicate which is popularly known as 'Tom' generally plays videos of popular games like Grand Theft Auto V, Counter Strike, Call of Duty and a handful of other games. Tom with his cool sense of humour is known to pull off many remarkable stunts not only in video games but also in real life.
SilentSentry
Here you can watch many DayZ with some other popular games like The Culling and H1Z1. These days SilentSentry is streaming Ark: Survival Evolved. Make sure to watch his DayZ streams which are invariably entertaining; moreover here you will find some of the best interactions with other gamers on Twitch. SilentSentry is a very amiable person who heartily interacts with the viewers to make the gameplay a stimulating one. You can watch his streams every Tuesday- Friday from 10AM till 5PM (EST) and Saturday-Sunday from 6PM-1AM.
Professor Broman
This bald nerdy looking guy is presently playing Destiny. However he is known to stream Bloodborne from time to time. Destiny fans should definitely check out this channel where the Professor adds a dash of humour while raiding. Professor Broman is also an amicable guy who knows how to connect with his viewers.
---
iVideoMate twitch stream downloader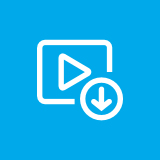 iVideoMate Video Downloader allows you to download videos from more than 10,000 video-sharing sites (explicit), including YouTube, Facebook, Netflix, twitch stream, Vevo, CBS, Twitter, Lynda , Instagram, etc.
---
BennyFits
BennyFits with his baritone voice is often mistaken by the audience for a drunk Cookie Monster. This tiny bluish monster who has been streaming since February has become really popular from March owing to big streamers like Tucker Boner. Jericho or Tucker Boner has helped BennyFits rise to fame by tweeting out his links during the live streaming. BennyFits is so damn funny that he became a partner of Twitch within just a couple of days. Benny generally streams Blizzard games along with a smattering of games like Heroes of the Storm, Diablo, Dark Souls, The Witcher, Overwatch and Uncharted.
A Seagull
If you are trying to find an Overwatch stream which is not only funny but also instructive then go for Brandon Larned aka 'A Seagull'. A professional competitor for Luminosity Gaming, Seagull has an in depth understanding of the game so as to provide the viewers with an incomparable insight even when you are watching with mute on. A Seagull was previously one of the best players of Team Fortress 2 and therefore he is an expert in the field of first person shooter game genre for quite a few years. Last November he was streaming Overwatch while the game was on closed beta; once the game shifted to open beta in May his streaming has rather blown up. These days his streams has over 22,000 simultaneous viewers on an average. A Seagull generally streams for about 4-5 hours at a stretch almost every day of the week. He also makes use of the voice chat feature of the game to allow the audience a better understanding of the ideal team comms and his commentary would instruct you on how to get better at the game.
Manvsgame
Jason Love in his Twitch channel seeks to replicate the idea of Man vs Food on the Travel Channel. Jason gives his channel the appearance of a reality TV show while moving through the vast gaming history catalogues and considers each and every game as 'worth playing'. His running commentary throughout the gaming session would allow man to finally defeat his enemy in the game. He uses the game pause button to take quick breaks where he voices his opinions on a number of gaming related topics and answers several queries from his audience. ManvsGame is surely one of those channels which most closely resembles a reality TV show.
Towelliee
Named after the famous South Park character, Towelliee is known to play games like Star Wars- Old Republic, World of Warcraft and other online games. A member of top guild, he plays the role of a tank in World of Warcraft which is watched by lots of gaming aficionados. His audience comes back to him mainly because Towelliee is so modest and rather laid back. One of the best part about this stream is the surprise giveaways and the fun games he keeps playing with the audience.
Phonecats
Chris also known as Phonecats started to stream phone games like Clash of Clans since September 2016. Ever since its release Clash of Clans has taken over the world of mobile gaming. Chris aka Phonecats is a Clash of Clan aficionado who is totally obsessed with the game. His upbeat personality and his interesting interaction with the audience are sure to keep the viewer coming back for more. He explains the games and give useful tips which are sure to help all players of this super addictive game.