YouTube has created its own "sub-site" called YouTube Gaming. This site is similar to Twitch in that it caters directly to gamers and their fans, and allows gamers to record their gaming and broadcast it live to fans and other gamers. If you're a gamer or a gaming fan, you may find broadcasts that you wish to record and download to your PC to playback at a later time. The problem is that YouTube does not currently provide any method to download their livestreams.
iVideoMate Video Downloader will help you in to get gaming videos from Gaming YouTube.
iVideoMate Video Downloader allows you to download videos from more than 10,000 video-sharing sites (explicit), including YouTube, Facebook, VOL, Netflix, Vimeo, Vevo, CBS, Twitter, Lynda , Instagram, etc. With the Turbo mode that is included by default in this iVideoMate Video downloader, you can download videos at lightning speed. iVideoMate Video Downloader supports to download all kinds of video resolutions, besides downloading HD videos from website, it also enables you to download standard-resolution videos. you can download videos directly to MP3 and other audio files with one click. You can also preset any video format you want and download the video to the desired format in this mode. you can manage downloaded videos. Click on any item to play using the built-in player. Open the "complete" tab to start managing your videos.
Download youtube gaming videos
Download HD Video from ok.ru, mixcloud, SoundCloud, YouTube, Dailymotion, Facebook, Twitter, and more
Download YouTube to MP3 directly in high quality.
Download HD video song and audio tracks from YouTube and other sites.
Download YouTube/Lynda playlist in one click
Build your video library downloaded videos
Moreover it allows to download whole Gaming YouTube Channels with the only one url.
If you do not have iVideoMate Video Downloader installed, you can download and install it from here. Once you've downloaded it, run the installer by double-clicking the downloaded file.
So let's just start:
Step 1. The first step is to find a live stream on YouTube.
You can do this by going to the YouTube Gaming site. Here, you can search for specific games being livestreamed by using the search feature, or you can go to gaming.youtube.com/live to browse all the current livestreams on the gaming site.
Step 2. copy the URL in the navigational bar
Once you have chosen a livestream, copy the URL in the navigational bar at the top of the page.
Step 3. Launch iVideoMate Video Downloader.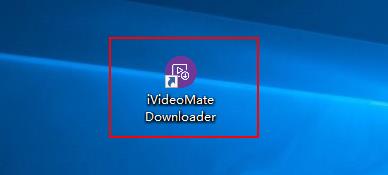 Step 4. At the top of the window, click on the "Paste URL" option. Select the video format and quality you need to download, and click the "Download" button.
Step 5. After the download is complete, you can find the youtube gaming video you downloaded on the "Complete" tab.