VSO Downloader users open the tick "How i can download vimeo on demand video" on VSO Downloader BBS. the detail in the below:
---
Hello,
I would like to download videos, that I have purchased, from Vimeo On Demand. That doesn't work however, since VSO Downloader only downloads the trailer.
The problem seems to be, that you have to login to Vimeo to authenticate yourself to watch the video. VSO Downloader detects the url of the video, but lacks authentication. This causes VSO Downloader to download the public stub which is behind this url, when you're not logged in.
For example: For a given url, you can watch a trailer for a movie. When you login and have purchased the movie, you can watch the movie under the same url. VSO Downloader detects the url, but downloads only the trailer as it lacks authentication.
I guess, one would need a way of letting VSO Downloader authenticate itself to Vimeo, or have a kind of "protected stream" download option for vimeo. The protected stream feature was disabled for Vimeo, since the custom download protocol for Vimeo was implemented.
It would be great, if you would consider this feature in VSO Downloader.
Thanks for your work on VSO Downloader. It's a great software.
Best regards gmB
---
Bad News VSO offical has no repay.
Good News use our iVideoMate download maybe help you, we will auoto extract cookie from your watching browser,so you just do flow the step one by one, then the video will save to the dest folder what you what!
Use iVideoMate Download Vimeo Video
Support free downloading videos from more than 1,000 websites without any advertisements interrupting.
Download Niconico or other online videos to MP4, WebM, and 3GP in 144p, 240p, 360p, 720p, 1080p, 2K, 4K, 8k quality.
Provide audio quality such as 64kbps, 96kbps, 128kbps, 256kbps, and 320kbps.
Step 1. If you do not have iVideoMate Video Downloader installed, you can download and install it from here. Once you've downloaded it, run the installer by double-clicking the downloaded file. It is compatible with Windows.
Step 2. Launch iVideoMate Video Downloader.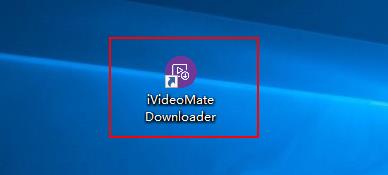 Step 3. Go to the iVideoMate vimeo video downloader video you want to download and get the link. Copy the link in the address bar.
Step 4. Go back to iVideoMate Video downloader and Click the "Paste URL" button .
Step 5. Then after wait the Analysis complete, you can find the videos all in iVideoMate vimeo embedded video downloader on the "select download " listbox.
Step 6. After All URLS added in the tasks list, all tasks will start download process.
Step 7. After one task download finished. the task will disapper in list "Downloaded Page" and join in the downloaded iVideoMate vimeo embedded video downloader group.
Click here to start downloading Videos from iVideoMate vimeo embedded video downloader .
Tips of Vimeo
Vimeo is letting the online video masses on its site experience the wonders of 4K video. Vimeo PRO users and Vimeo on Demand sellers can now allow people to download their work in 4K resolution.
According to Vimeo's blog, sellers on Vimeo have always been able to upload their work in 4K, but buyers couldn't download those files until now. The only catch here, of course, is users who want to download these videos from Vimeo creators need to have a device capable of showing the ultra-high definition format, like a 4K-compatible TV.
Vimeo still doesn't support 4K streaming on its site while YouTube unveiled its 4K streaming capabilities at CES in January 2014. However, the online video platform says it'll be ready for it "by the time broadband providers start widely supporting the high speeds required." As a past supporter of net neutrality, this statement is a not-so-underhanded jab at internet service providers who would rather charge platforms like Vimeo and Netflix more for the data they and their users consume than improve their speed capabilities all-around.
Vimeo has been focusing on adding small yet powerful features to make users' experiences better all-around. It recently updated its mobile site to be more streamlined, and also added translation and currency options to offer its international users more bang for their buck. The addition of 4K downloading is just another great feature for Vimeo's creators and users to take advantage of (if they're lucky enough to have the devices to watch the high-res videos).