Anyone get Toggle to work on Sony Android TV? how to watch toggle on philips smart tv how to watch toggle on starhub tv?
this artical will intro two method to help you
download toggle video (exp: everydaywins, catch up, channel 8) with ivideomate toggle downloader then copy to usb to play on tv
---
iVideoMate toggle downloader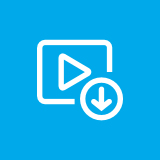 iVideoMate Video Downloader allows you to download videos from more than 10,000 video-sharing sites (explicit), including YouTube, Facebook, Netflix, toggle, Vevo, CBS, Twitter, Lynda , Instagram, etc.
---
use Toggle Red button service

How to access Toggle Red Button service?
Check if your home is within the Digital TV broadcast coverage at www.mediacorp.sg/digitaltv
Connect the (not supplied) Digital TV antenna to the antenna input on the TV. Tune your TV to receive the digital channels.
Connect the TV to an internet connection and enable Interactive Application
Press the source button to switch to live TV mode.
Press the Red coloured button on your TV remote control to start enjoying Toggle Red Button service.
each tv detail:
Toggle Red Button service was officially launched on 31 May 2016, and only available on HbbTVs with the Toggle Red Button label .
Please ensure that the Toggle Red Button capability on the HbbTV set is enabled:
For LG TVs, please follow these steps:
Push the "Home" button on the remote control > Select "Setting" > Select "Programme" > Set "HbbTV" to ON
For information on your LG TV model, please refer to the following:
Product catalog: http://www.lg.com/sg/tvs
Customer-care email: lgesg@lge.com
Customer-care hotline: (+65) 6512 0555
For Panasonic TVs, please follow these steps: Push the Menu Button on the remote control > Select 'Setup' > Select 'Data Service Application' > Change 'Service' Setting to 'Auto Start On'.
For information on your Panasonic model, please refer to the following:
Product catalog: http://www.panasonic.com/sg/consumer/television.html
Customer-care email: service@sg.panasonic.com
Customer-care hotline: (+65) 6222 7222
For Philips TVs, please follow these steps:
Push the "Settings" button on the remote control > All Settings > Channels > HbbTV Settings > Set "HbbTV" to ON
For information on your Philips TV model, please refer to the following:
Product catalog: https://www.philips.com.sg
Customer-care email: support_tv_sg@r-logic.com
Customer-care hotline: (+65) ‪6286 7333‬ and ‪3163 7235‬
For Samsung TVs, please follow these steps:
Push the "Home" button on the remote control > Select "Setting" > Select "Broadcasting" > Select "Expert Settings" > Select "HbbTV Settings" > Set "HbbTV" to ON
For information on your Samsung TV model, please refer to the following:
Product catalog: www.samsung.com/sg/tvs
Customer-care email: Samsung E-mail General Support
Customer-care hotline: 1800 SAMSUNG (7267864)
For Sony TVs, please follow these steps:
Push the "Home" button on the remote control > Select "Settings" > System Settings > Channel Set-up > Digital Set-up > Interactive Applications Set-up > Set "Interactive Application" to ON
For information on your Sony TV model, please refer to the following:
Product catalog: www.sony.com.sg/bravia
Customer-care email: sg.cicenquiry@ap.sony.com
Customer-care hotline: (+65) 6544 8600