Facebook has become a never ending need as of now. How air, water and food is important for us, Facebook has also taken a very significant place in everyone's life. As Facebook is upgrading its applications almost every day to fit into everyone's need and desires. We can see how Facebook has developed and modified so much over the time. We can make friends everywhere from world, share pictures and videos, send messages, you can even video call your friend sitting in Germany and you being in California, you can find out nearby events to participate and what not! When Facebook has so much to give you therefore it has become so difficult to live without it.
1. I want to download private videos from Facebook. Is it possible?
Absolutely YES! You can save private Facebook Video using our iVideoMate video downloader. You need to Copy the private facebook video page URL, you want to download, and paste it onto the Private Facebook video downloader. for more details go to How to -> Download Videos from Facebook.
2. How to download live facebook videos?
Once streaming is done, live facebook video can be saved using our iVideoMate Video Downloader, just as any other video from facebook.
3. How to use iVideoMate Video Downloader?
If you was looking for a way to download facebook videos easily, you're in a right place! It's as easy as ABC to save facebook video to PC. Start from copying facebook video url, and then paste the link into the iVideoMate Video Downloader. You can save videos from facebook in SD or HD quality, if available.
---
How to download Private Facebook Videos?
Download private videos or the videos which are not accessible with the direct downloader the best option is to use our iVideoMate Video Downloader.
Step 1. Download and install iVideoMate Video Downloader. Installation is very simple and in a few seconds, it will be done.
Step 2. Run the program and then you'll see a main interface as the image shown.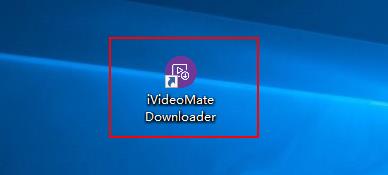 Step 3. Go to the facebook video page, select the URL and right click on it to copy the URL. It must be like this For Example: https://www.facebook.com/filevid/videos/987654321XXXXXX/
Step 4. Go back to iVideoMate Video downloader and Click the "Paste URL" button
Step 5. Then start downloading from facebook. After the download is complete, you can find the video you downloaded on the "Complete" tab.
Final Words:
We understand the hassles behind downloading a private Facebook video especially when you are unaware of iVideoMate Video Downloader or similar platforms. We are quite sure that from now on you don't need to search "FB private videos downloader free" on various search engines. Remember!Many of the so-called Facebook private videos downloadersare fake with all the annoying advertisements that can redirect you unintentionally to a malicious website.