In over 190 countries, Netflix members get instant access to great content. Netflix has an extensive global content library featuring award-winning Netflix originals, feature films, documentaries, TV shows, and more. Netflix content will vary by region, and may change over time.
You can download your favorite shows to your iOS or Android mobile device, or Windows 10 app. With downloads, you can watch while you're on the go and without an internet connection. Go ahead, binge a little!
Here are two ways to download netflix on your phone and computer.
Method 1.How to download movies and TV shows from Netflix on phone
Netflix has introduced the ability to download certain movies and TV shows to its app for iPhone and iPad. This is great for when you're on the go and don't want to worry about streaming over a cellular network or buying in-flight internet access.
Follow the steps below to get started with downloading from Netflix.
Step 1. Open the Netflix app.
Step 3. Tap Available for Download.
Step 4. Tap the show or movie that you want to download.
Step 5. Tap the download button next to the movie or episode that you want to download (looks like an arrow).
Method 2. How to download movies from Netflix for offline viewing on PC
The best Netflix video downloader I recommend iVideoMate Video Downloader
With iVideoMate Video Downloader, you're able to download videos or extract audio from YouTube, Facebook, Netflix, Vimeo, CBS, Twitter, Dailymotion, Lynda etc. You can Copy and paste a single video URL to the Fox video downloader to start downloading. Detailed guide on how to download videos.
Download HD Video from Netflix, YouTube, Dailymotion, Facebook, Twitter, and more
Download YouTube to MP3 directly in high quality.
Download HD video song and audio tracks from YouTube and other sites.
Download YouTube/Lynda playlist in one click
Build your video library downloaded videos
Step 1. If you do not have iVideoMate Netflix Downloader installed, you can download and install it from here. Once you've downloaded it, run the installer by double-clicking the downloaded file. It is compatible with Windows.
Step 2. Launch iVideoMate Netflix Downloader.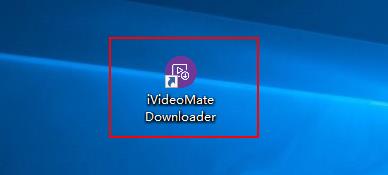 Step 3. Go to Netflix site to search for movie you want to download. When you find the Netflix movie you would like to download, please simply copy the Netflix video URL.
Step 4. Go back to iVideoMate Netflix downloader and Click the "Paste URL" button .
If you are using iVideoMate Netflix Downloader for the first time to download movies from Netflix. Please enter your "netflix account" via the Netflix login box below to authorize the netflix.
Step 5. Then start downloading from netflix . After the download is complete, you can find the video you downloaded on the "Complete" tab.