Q: how you can download soundcloud playlist one click ? A:
In some of the soundcloud tracks are downloadable by default(if creator choose it to be), others are not. For downloading tracks from soundcloud.com, there are couple of web applications available eg.
In these applications you just enter the link of soundcloud track, and it grabs the direct link of the media file in SoundCloud's server, which when you click downloads the music track/ song to your computer/device.
But what if you want to download the full playlist(which might contain 100's of songs), you'll have to go through each tracks link, paste and download it manually.
Solution to this problem is iVideoMate soundcloud downloader, its a soundcloud playlist downloader, which allows you to download any soundcloud mp3 playlist with a single click.
---
---
Part 1 How to download playlist from soundcloud
Use iVideoMate soundcloud downloader
Support free downloading videos from more than 1,000 websites without any advertisements interrupting.
Download Niconico or other online videos to MP4, WebM, and 3GP in 144p, 240p, 360p, 720p, 1080p, 2K, 4K, 8k quality.
Provide audio quality such as 64kbps, 96kbps, 128kbps, 256kbps, and 320kbps.
Step 1. If you do not have iVideoMate Video Downloader installed, you can download and install it from here. Once you've downloaded it, run the installer by double-clicking the downloaded file. It is compatible with Windows.
Step 2. Launch iVideoMate Video Downloader.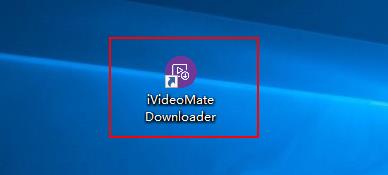 Step 3. Go to the soundcloud video you want to download and get the link. Copy the link in the address bar.
Step 4. Go back to iVideoMate Video downloader and Click the "Paste URL" button .
Step 5. Then after wait the Analysis complete, you can find the videos all in soundcloud on the "select download " listbox.
Step 6. After All URLS added in the tasks list, all tasks will start download process.
Step 7. After one task download finished. the task will disapper in list "Downloaded Page" and join in the downloaded soundcloud group.
Click here to start downloading Videos from soundcloud .
Part 2 Top 5 famous rappers on soundcloud(include song playlist you can download)
about soundcloud
Souncloud is one of the best places for listening online music. You can find and listen your favourite DJ and Music Producer music from this website. Actually I am a Big Fan of Hardwell, David Guetta and Steve Aoki DJs. You find lots of music on soundcloud for free but you can't download music tracks.(If they not provide download button). Soundcloud provide music for free for every soundcloud users.