When it comes to enjoying online videos, YouTube wears the crown and sits at the top position, pushing down all the other sites. You name a category or a genre, and YouTube has a large collection of videos, ranging from the oldest to the latest. But if you wish to download music videos from YouTube, then it will certainly disappoint you as YouTube only allows watching their videos online. So if you wish to enjoy YouTube videos without being always connected to the Internet, download is the option. There are many YouTube music video downloaders that allow downloading videos in desired quality. Many of these downloaders allow to download music videos from YouTube for free, while others are paid. So if you are looking for the option on how to download music videos from YouTube, read below for the best solutions.
How to Download Music Videos from YouTube to Computer
A good YouTube music video downloader allows downloading good quality YouTube videos, quickly and easily. One such downloader that perfectly suits all requirements is iVideoMate Video Downloader. This wonderful software can download videos from YouTube and other 10,000 sites. The download process is quick and allows selecting desired quality. The software allows batch downloading of YouTube channels/playlist.
Steps to download Music Video from YouTube on your computer using iVideoMate Video Downloader
Step 1. If you do not have iVideoMate Video Downloader installed, you can download and install it from here. Once you've downloaded it, run the installer by double-clicking the downloaded file.
Step 2. Launch iVideoMate Video Downloader.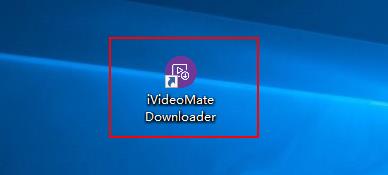 Step 3. Go to the youtube music video you want to download and copy the link in the address bar.
Step 4. Now click the Paste URL button at the upper left corner. Select the video quality you need in the pop-up dialog and click the Download button to start downloading.
Step 5. Once the download process is completed, click "Complete" tab on the left panel to see the downloaded video.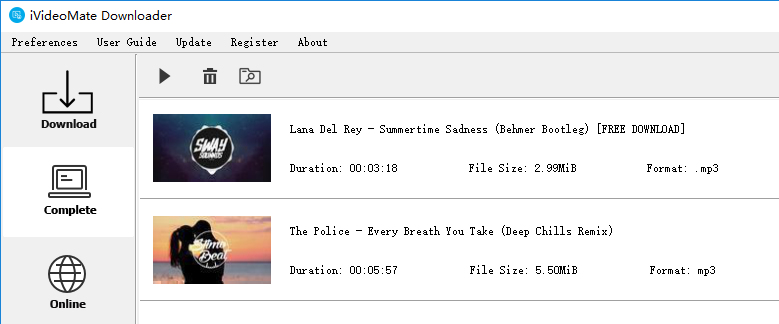 Download 2019 MTV Video Music Awards Video Songs Live Performances
Top-rated music downloader, iVideomate Video Downloader, makes it a snap to save 2019 MTV VMA music video by just copying and pasting video song URL. It allows you to save 2019 MTV Video Music Awards video HD MP4 MP3 HQ audio from 1000+ video streaming sites, covering YouTube, Vevo, Vimeo, FaceBook, Dailymotion, SoundCloud. 2019 MTV VMA music video, live performance full show, Taylor Swift's You Need to Calm Down, Me!, Ariana Grande' Thank U, Next, all of these can be finished within seconds - 100% clean and safe.
2019 MTV Video Music Awards Complete List of Nominations & Winners
The 2019 MTV Video Music Awards aired live on August 26 at the Prudential Center in Newark. Best Male Video and Best Female Video categories were ditched away in MTV VMA, Artist of the Year was added in 2017. By the way, the MTV VMA music video downloader-iVideoMate Video Downloader. can download any song video, embracing Taylor Swift hit singles, Ariana Grande album, more singles albums free from 1000+ video music streaming sites.